The First National P.A.S.S Conference - Chattanooga, TN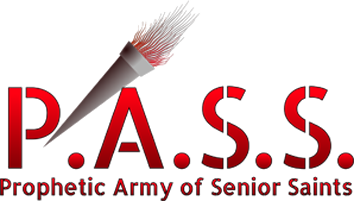 P.A.S.S. Home | Mission | Method | Message | Basic Training | Daily Regimen | First National P.A.S.S. Conference
Prophecy Today | PTRN | School of Prophets | Prophecy Bookstore | Joshua Travel | About Dr. Jimmy DeYoung
Don't Miss This Inaugural P.A.S.S. Event!

Coming to America's Most Scenic City, Chattanooga, TN, is the First National P.A.S.S. Conference. Please join us as we kick off our first year of P.A.S.S. to coincide with the School of Prophets Chattanooga Prophecy Conference.

At the Prophecy Conference, you will learn about two key points to being able to study and teach Bible prophecy. The first is Dispensationalism. Dispensationalism is the most key study in eschatology. It is the foundation upon which a proper understanding of God's prophetic Word. This course will be taught by long time missionary and true Bible scholar, David James, Founder and Executive Director for The Alliance for Biblical Integrity.

The second course, taught by Dr. Jimmy DeYoung, will be a study on the Jewish Feast Days. In this course, you will learn about the relationship between Jesus Christ and the Feasts - how He has, or soon will, fulfill the prophetic aspects of each of the seven main holy days on the Jewish calendar. You don't want to miss it.

These courses are open to anyone who wants to register, with the evening lessons being free to the public. But there will be a special session just for our P.A.S.S. members, where Dr. Jimmy DeYoung will discuss practical ways that we can use what we've learned not just to enrich our own understanding of God's Word, but to reach the next generation with the truth of Bible prophecy.

You can also take these courses for college credit, either on the undergraduate or graduate level, through our relationship to Louisiana Baptist University. To learn more, and to register for the afternoon and evening classes, visit the School of Prophets website.
ADVANCE, SOLDIER!
Take the Next Step!
Sign up for our mailing list to receive updates, and to get your free class in our School of Prophets Institute. "Like" us on Facebook to get instant updates, and to interact with other P.A.S.S. members. And check out our Daily Regimen and get started in your training today.
P.A.S.S. Mail Call
Sign up for a Free SPI Class

P.A.S.S. Home | Mission | Method | Message | Basic Training | Daily Regimen | First National P.A.S.S. Conference
Prophecy Today | PTRN | School of Prophets | Prophecy Bookstore | Joshua Travel | About Dr. Jimmy DeYoung